As we age, skin loses its youthful firmness and cushion. Especially around the jawline and neck, it can add years to your appearance. And while no one escapes the forces of aging and gravity, SkinTyte can defend against them.
SkinTyte uses advanced infrared light to deeply heat your skin while cooling and protecting the entire treated surface. Light energy is delivered in rapid, gentle pulses to initiate the body's natural healing process, which leads to the appearance of increased skin firmness.
SkinTyte can treat most areas of the body where improvement is desired, giving you the appearance of firmer, youthful looking skin.

Reviews
"All the staff was very professional."
- Anonymous /
Healthgrades /
Oct 12, 2017
"Tori is always the best! Super friendly and very knowledgeable!!"
- C.D. /
Google /
May 03, 2021
"I love this place! I haven't been here since Covid hit over 13 months ago and they were just as friendly as ever! Tori knows her stuff and I've always trusted their advice and knowledge of procedures."
- J.Z. /
Yelp /
Apr 14, 2021
"These are my GIRLS!!! I could not say enough good things about Elevate. The experience is wonderful from the second you step foot in the lobby - they have a very serene and beautifully decorated waiting room with calming music. The women at the front desk are outstanding - so positive and welcoming every time. Tori is a wizard, I have been seeing her for Botox and microneedling. She has also been an amazing and honest consultant for other treatments I'm interested in. She won't hesitate to tell me when I don't need something, which is so refreshing when it comes to getting cosmetic treatments in Dallas. The culture is usually the opposite and geared towards getting you to spend more money. You'll never feel this kind of pressure at Elevate, they take a conservative approach and genuinely care about the results. I'll never go anywhere else."
- S.G. /
Google /
Mar 03, 2021
"Normally I would be afraid to utilize a service like this as a man, but in this instance my experience was nothing but the best. I didn't feel like I was a person going through a factory to get basic services but rather someone but the nurse practitioner took time and gave great suggestions of short, mood, and long-term improvements I could go to my health. Tori did a great job and I highly recommend this experience."
- M.A. /
Yelp /
Dec 29, 2020
Previous
Next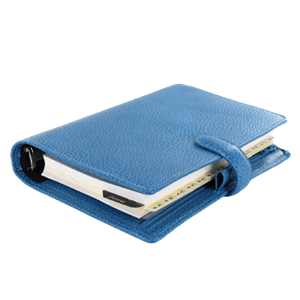 Plan Your Procedure
Average Procedure Time

1 hour
Contact Us
Frequently Asked Questions
How many treatments will I need?
The number of treatments needed will vary from patient to patient and your physician will personalize a treatment plan based on the level of improvement you desire. Your physician may also combine your treatment with other popular aesthetic procedures to further personalize your treatment.
How long does the treatment take?
It can take as little as 15 minutes, depending on the area you are looking to treat, as well as the treatment you are receiving. Treatment time varies from patient to patient.
What will happen during the procedure?
Your eyes will be protected with safety shields or glasses. You may briefly feel a warm or "rubber band snap" sensation as the light is absorbed by the targeted areas. Your procedure may take a few minutes to half an hour depending on the size of the area to be treated and the type of procedure performed. Your physician will discuss all of your options with you including the benefits, risks and what to expect.
Will it be uncomfortable?
The procedure is non-invasive, typically gentle and safe. Generally, there is no need for a topical anesthetic; however, your physician may choose to use it depending on his/her patients' sensitivities.
What should I expect after the treatment?
You may experience some redness that should resolve within a few hours. Consult your physician if it does not. For some spots, you will see a darkening of the treated areas followed by fading and flaking off at a later stage. Results depend on your skin type, the number of treatments, and the area treated. Your physician will provide you with complete information about the post-treatment care and results.
How long will it take to recover?
This is a non-invasive and typically gentle procedure with virtually no downtime. In most cases, you are able to return to work, and resume most of your activities immediately.
What aftercare do I need?
It is important to follow your physician's instructions. You may be given some skin care products and instructions on how to use them. You will be sensitive to ultraviolet light, and you must avoid direct sun exposure until completely healed. Fully cover your skin or use a good sunscreen whenever you go outdoors.
Related Procedures