About Rhinoplasty Surgery
Cosmetic nose surgery (rhinoplasty) is an aesthetic procedure that is used to improve the look and shape of the nose. In addition, rhinoplasty also helps correct functionality in some patients. At Elevate Medical Spa and Cosmetic Surgery in Dallas, TX, board-certified plastic surgeon Dr. Thornwell Parker is a seasoned cosmetic face and nose surgeon who offers rhinoplasty. He takes a subtle approach to produce the most beautiful and natural-looking outcomes. While rhinoplasty consists of delicate changes, results usually are quite dramatic. Rhinoplasty at Elevate Medical Spa is used to make a nose look smaller or enhance a nose that is misshapen, protrudes out, is too large or wide, or has a bump on top. The goal is to produce a more aesthetically pleasing nose that meets goals and functions as it should.
In addition to cosmetic rhinoplasty, similar plastic surgery techniques are available to correct nose deformities following Mohs skin cancer surgery, like basal cell cancer or squamous cell cancer. Traumatic injuries also lead to both cosmetic and functional nose problems. Airway obstruction is another common problem that can be easily addressed with different rhinoplasty techniques, like septoplasty and turbinate resection or displacement. Even skin conditions, like rosacea, can lead to an unusual enlargement of the nose called rhinophyma for which different treatment options are available.
Both women and men are candidates for rhinoplasty. If you're displeased with the overall look of your nose and have specific concerns you wish to enhance or repair, this surgery may be the recommended answer. It is important that realistic expectations are noted as your appearance will be changed. In addition, facial maturity should also be complete. This factor will be discussed during your consultation, especially for individuals under the age of 21.
Rhinoplasty Reviews
"Excellent care, treatment and recovery. Dr Parker is friendly and professional. As is his staff. Others spoke highly of him too. After surgery, I had skin grafts to my nose and they were hardly noticible and not painful. He is a geniuses at fixing things. Be patient with him as he has so many needing his help."
- M.J. /
Google /
Apr 09, 2017
"Dr. Parker is such an amazing doctor and does wonderful work. I had surgery in 2017 on my nose and you can't even see where he did the surgery. I would recommend anybody in the Dallas area to go see him for Mohs surgery."
- A.W. /
Wellness /
Oct 24, 2018
"Dr. Parker is such an amazing doctor and does wonderful work. I had surgery in 2017 on my nose and you can't even see where he did the surgery. I would recommend anybody in the Dallas area to go see him for Mohs surgery."
- A.W. /
Healthgrades /
Oct 25, 2018
Previous
Next
Cosmetic nose surgery is performed with the patient under IV sedation or general anesthesia and is considered an outpatient surgical procedure. Rhinoplasty has varying surgical techniques, depending on the unique cosmetic goals of the patient. It is possible to perform nose surgery with either a closed approach or an open method. The goal of surgery is to remove or reposition excess tissue and cartilage if there is too much or to straighten and add cartilage if this is needed for reshaping. The nose is repositioned while the skin is reformed and draped over the newly enhanced framework. Sutures are placed either inside the nose or in the natural external crease. For more complicated nose deformities, additional plastic surgery techniques are implemented to achieve the best result.
After nose surgery, patients will be monitored closely in the recovery area and then released to heal at home. The area around the nose will be very swollen and bruised for a week or so. In most cases, there is bruising under the eyes as well. Cold compression and prescription medication can help with these effects. Your post-operative appointment will take place within 48 – 72 hours following surgery in order for us to assess the healing process. On average, it takes about 2 – 4 weeks to heal from rhinoplasty. During the process, strenuous activity or exercise should be avoided. Rhinoplasty surgery produces amazing outcomes; however, it also requires a very skilled degree of surgical experience and visual artistry to create the appropriate shape. We recommend that you do your diligence and provide a detailed account of concerns and goals during the initial meeting.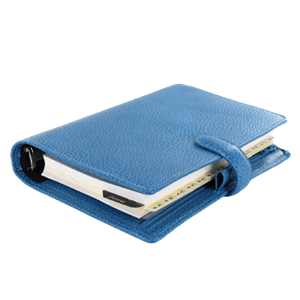 Plan Your Procedure
Average Cost

$3,500

-

$6,900

Recovery Time

2 – 3 weeks

Average Procedure Time

1 – 3 hours

Post-op Follow-up

5 – 7 days

Procedure Recovery Location

Outpatient
Contact Us
If you are displeased with the appearance of your nose or have functional issues, rhinoplasty may help. We encourage you to contact our Elevate Medical Spa office and make a consultation. Rhinoplasty is a highly sought-out cosmetic treatment with high success rates. For some patients, if rhinoplasty is not the recommended treatment, an alternative procedure, such as septoplasty, may be more appropriate.
Related Procedures