A great facial can help everyone look and feel more beautiful, which is why Elevate Medical Spa and Cosmetic Surgery is pleased to offer Dallas, TX men and women the innovative HydraFacial. This is a unique system that assists in providing medical-grade facials that improve the tone and health of your skin by customizing your treatment. Whether you are concerned about signs of aging, clogged pores, rough skin texture, or dry spots, our experienced team at Elevate Medical Spa and Cosmetic Surgery will determine a unique HydraFacial treatment based on your skin type that addresses your needs and concerns. Schedule an appointment to get more information about the HydraFacial system and other treatments to keep you looking healthy and young.
Reviews
"All the staff was very professional."
- Anonymous /
Healthgrades /
Oct 12, 2017
"Tori is always the best! Super friendly and very knowledgeable!!"
- C.D. /
Google /
May 03, 2021
"I love this place! I haven't been here since Covid hit over 13 months ago and they were just as friendly as ever! Tori knows her stuff and I've always trusted their advice and knowledge of procedures."
- J.Z. /
Yelp /
Apr 14, 2021
"These are my GIRLS!!! I could not say enough good things about Elevate. The experience is wonderful from the second you step foot in the lobby - they have a very serene and beautifully decorated waiting room with calming music. The women at the front desk are outstanding - so positive and welcoming every time. Tori is a wizard, I have been seeing her for Botox and microneedling. She has also been an amazing and honest consultant for other treatments I'm interested in. She won't hesitate to tell me when I don't need something, which is so refreshing when it comes to getting cosmetic treatments in Dallas. The culture is usually the opposite and geared towards getting you to spend more money. You'll never feel this kind of pressure at Elevate, they take a conservative approach and genuinely care about the results. I'll never go anywhere else."
- S.G. /
Google /
Mar 03, 2021
"Normally I would be afraid to utilize a service like this as a man, but in this instance my experience was nothing but the best. I didn't feel like I was a person going through a factory to get basic services but rather someone but the nurse practitioner took time and gave great suggestions of short, mood, and long-term improvements I could go to my health. Tori did a great job and I highly recommend this experience."
- M.A. /
Yelp /
Dec 29, 2020
Previous
Next
The HydraFacial system is designed to be effective for Dallas area women and men of all ages and skin types. The process will be customized to fit your specific goals. Skin concerns that may be treated by a HydraFacial include:
Brown or sun spots
Chronic or infrequent outbreaks of acne
Decreased skin elasticity or firmness
Fine lines and wrinkles
Large or congested pores
Oily skin
Rough skin texture
Uneven or dull skin tone
HydraFacials will be performed in our office in about 45 minutes. The process will begin with a thorough consultation to decide the best options for your facial as we will add in the necessary products into the facial according to your skin needs. After your plan is complete, you may relax in a treatment room as your procedure begins. HydraFacials include six main steps: cleansing, exfoliation, pore extraction, hydration, adding nourishment, and long-lasting skin protection. These steps are customized to the needs of your skin by selecting the appropriate cleansers, level of exfoliation, moisturizers, serums, and other products. Your HydraFacial can be customized further with another complementary facial treatment available at our office.
If needed, you can reapply makeup following your HydraFacial treatment to cover redness before you get back to your day. You will likely notice improvements to your skin right after your procedure with full results developing in several days. To maintain the improvements to your complexion, we recommend these treatments several times throughout the year. During your consultation, we can help you schedule future treatments and discuss a home skin care routine to nourish your skin in between HydraFacial treatments.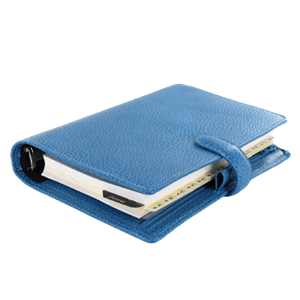 frequently asked questions
What are the results like?
HydraFacials are considered an excellent treatment to include in your routine facial care regimen. While traditional facials are effective, the HydraFacial takes the process one step further by cleaning out your pores and offering a deeper level of cleansing. They can help your skin look and feel softer and brighter. Depending on your skin condition, we can add in additional elements into the facial to help improve many different types of skin irregularities.
Can I combine this with other treatments?
Many of our patients combine their HydraFacial with a number of different treatments, which can be done during the same treatment session. This includes facial fillers and BOTOX. In addition, a separate appointment may also be made, which can include a laser treatment. Combining these skin rejuvenation treatments can provide optimal results for lasting outcomes.
How often should I have one?
HydraFacials can be performed as often as you feel your skin needs the improvement. Many of our patients schedule their HydraFacials a couple of months apart and supplement with traditional facials in between. During your consultation, we will discuss how often you should get one to maintain the results.
Is it better than a chemical or laser peel?
All of these treatments are effective and serve different purposes. Chemical peels, laser treatments, and medical-grade facials treat a variety of skin irregularities. You can have these treatments at different times of the year to attain great results. The HydraFacial, however, can be performed more often and become a more regular part of your routine, whereas other treatments that may require a bit more downtime may only be done once or twice a year.
With multiple facial treatments and products on the market, it may seem difficult to choose which is best for your skin. The HydraFacial gives you control over the techniques in your facial, adjusting as needed to customize your skin care. At Elevate Medical Spa and Cosmetic Surgery, we strive to provide personalized attention to each of our valued clients. This procedure is a perfect example of our dedication to our clients. If you're ready for your next facial and you want to learn more about the HydraFacial system, contact our office in Dallas, TX.