About Scar Revision Treatment
Scars are a very common part of life, resulting from various causes, like injuries, surgeries, or acne. Scars can be located anywhere on the face and body. In some cases, a scar is a painful reminder of a wound that once existed or another condition that caused a disruption to daily life. Some scars continue to cause disruption by causing functional problems. While most scars are not functionally problematic, some scars are simply unappealing and unsightly. They can be too thick or too wide, bumpy, dark, raised, or recessed. Elevate Medical Spa and Cosmetic Surgery in Dallas, TX is led by board-certified plastic surgeon Dr. Thornwell Parker — equipped with surgical and nonsurgical scar revision techniques. There are many nonsurgical scar revision treatments, including fractional laser therapy, IPL treatment, steroid injection, microneedling, and silicone sheeting to name a few. Surgical techniques include procedures, like scar excision and plastic surgery revision, dermabrasion, and fat grafting. The best treatment method for your unique needs will be discussed in detail at your initial consultation at Elevate Medical Spa.
Anyone who has a scar that is bothersome, unsightly, or causes functional issues may want to learn more about scar revision treatment. It is necessary for potential patients of this procedure to recognize that while this treatment can improve the appearance of the scar and reduce its size, it will not make it disappear entirely. The type of treatment chosen will be dependent on where your scar is located, the type of scar it is, plus the depth, shape, and size.
There are many types of scars and depending on what type you have, this can determine the possible surgeries used to improve it. The most common scars our Elevate team treats are:
Superficial Scars - These are the subtlest types of scars. They do not cause any issue other than an unsightly appearance.

Keloid Scars - These scars are bigger in size and can be sometimes painful. The skin around the scar tends to be discolored and grows beyond the edges of where the wound once existed.

Hypertrophic Scars - This type of scar can also be big. They may be thicker and get larger over time; however, they do not usually grow beyond the wound site.

Contracture Scars - This type of scar description usually entails scars that cause functional problems and discomfort, like preventing the movement of a joint. They can be complex and sometimes form over a larger area of skin. A burn scar may be an example of this type of scar. Many times, a contracture scar feels taut and also limits movement in some patients.

Acne Scars, Chicken Pox Scars, and Biopsy Scars – Rather than being raised scars, these types of scars usually result in a divot or depression.
Surgical Scars – With surgical scars, the issue may be more than just a skin issue. Sometimes the overlying scar looks good, but the entire area may be depressed or there may be tissue redundancy.
Reviews
"All the staff was very professional."
- Anonymous /
Healthgrades /
Oct 12, 2017
"Mary Frances has given me the lips of my dreams! I never would have believed filler would look so good if I hadn't of trusted her completely. I get compliments about how perfect they look constantly. I can't recommend her enough!"
- R.B. /
Google /
Feb 12, 2023
"Katie and her team are AMAZING! I'm so glad a friend turned me on to this med spa. The entire team is super friendly and accommodating. Katie carefully walks me through her process and ensures I'm comfortable. I'm very impressed and will be moving my derm needs to Katie ASAP!"
- A.P. /
Google /
Dec 30, 2022
"Amazing "
- M. /
Healthgrades /
Sep 06, 2022
"For a year I have been on a skin care journey with Marni and I can't sing her praises enough. She's friendly and always knows just what my skin needs!! Everyone in the office is kind and feel like friends now. It's not just about beauty; they've really helped me understand the importance of skin health!"
- H.P. /
Facebook /
Jul 11, 2022
Previous
Next
During your consultation with our skilled Elevate medical team, your scar will be assessed and a treatment method will be recommended to you. As our facility provides surgical and nonsurgical scar revision procedures, the technique employed will depend entirely on the size and location of your scar, as well as the discretion of our team. Our practice is equipped to treat each scar with precision and with successful outcomes.
Should your scar require surgical treatment, it will most likely be performed at Elevate Medical Spa's on-site surgical center. Dr. Parker will use a local anesthetic or some type of sedation based on the circumstances of the treatment. For bumpy or rough scars, a shave excision or dermabrasion can be used to level and even out the scar. Scars that are larger and raised may be reduced in size using an elliptical incision, which removes the scar and some of the tissue and skin around it. The skin is then sutured with a new thin line. For scars that were created by poor closure, this can cause a significant improvement.
Large scars or contracture scars sometimes will need a flap procedure, like a Z-plasty or a skin graft, or tissue expansion so that the reminisces of the old scar can be excised, allowing enough healthy skin to be sutured together. In certain cases, it isn't the size or shape of the scar that is the issue but instead, the color or texture. There are several advanced treatments with lasers that can reduce the color and visibility of a scar without surgery, particularly fractional lasers. Lastly, if you have a recessed scar or one that appears "pitted," our Elevate team may suggest a combination of dermabrasion and a dermal filler product, or fat transfer to create a more natural, even complexion.
After a scar revision procedure, wound care is the most important part of the recovery process. Our Elevate team will go over very specific instructions and tips to help you take care of your skin and expedite healing so that the new scar that forms is thinner, smaller, and lighter. Please remember, the scar will not be entirely eliminated, but most scar revision procedures can create a more natural, softer appearance.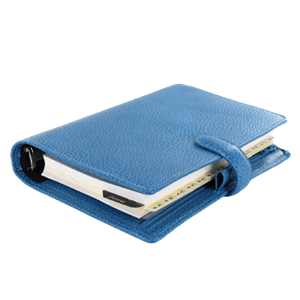 Plan Your Procedure
Average Cost

$1,000

-

$4,000

Recovery Time

1 – 2 weeks

Average Procedure Time

30 min – 2 hours

Post-op Follow-up

5 – 7 days

Procedure Recovery Location

Outpatient
Contact Us
Improve Your Scar's Appearance
If you have an unwanted scar that bothers you, Elevate Medical Spa offers several treatments to make it less visible. After assessing the size, shape, depth, and type of scar you have, a scar revision plan will be created to help decrease its appearance. Using surgical and nonsurgical treatments, our Elevate team will reshape the scar area and skin around it so it will look more normal and natural. We invite you to call Elevate Medical Spa in Dallas, TX to schedule your scar assessment and consultation.
Related Procedures