Our Dallas, TX medical spa is proud to offer area men and women a new and minimally invasive way to rejuvenate their face without having to undergo major surgery. Elevate Medical Spa and Cosmetic Surgery uses the Silhouette InstaLift for individuals wanting natural-looking facial rejuvenation results. This cosmetic treatment can take years off your facial appearance and aging skin with a simple, in-office procedure aimed to lift the skin on your face with the use of absorbable sutures that will dissolve over time. Unlike a traditional facelift, this innovative surgical technique lifts the deep layers of your skin, adding volume and tightening improvements to the mid-face (cheek) area without a lengthy recovery. During your private consultation, we will discuss this treatment to determine if you are a candidate and look at other options to help reach your aesthetic goals. This procedure is safe to use and can be combined with other types of anti-aging treatments. Call and schedule your consultation at Elevate Medical Spa and Cosmetic Surgery in Dallas today.
Reviews
"All the staff was very professional."
- Anonymous /
Healthgrades /
Oct 12, 2017
"Mary Frances has given me the lips of my dreams! I never would have believed filler would look so good if I hadn't of trusted her completely. I get compliments about how perfect they look constantly. I can't recommend her enough!"
- R.B. /
Google /
Feb 12, 2023
"Katie and her team are AMAZING! I'm so glad a friend turned me on to this med spa. The entire team is super friendly and accommodating. Katie carefully walks me through her process and ensures I'm comfortable. I'm very impressed and will be moving my derm needs to Katie ASAP!"
- A.P. /
Google /
Dec 30, 2022
"Amazing "
- M. /
Healthgrades /
Sep 06, 2022
"For a year I have been on a skin care journey with Marni and I can't sing her praises enough. She's friendly and always knows just what my skin needs!! Everyone in the office is kind and feel like friends now. It's not just about beauty; they've really helped me understand the importance of skin health!"
- H.P. /
Facebook /
Jul 11, 2022
Previous
Next
This Silhouette Lift is an ideal cosmetic treatment for patients who are not quite ready for a full facelift but desire mid-face lifting and tightening. It helps improve sagging skin and drooping in the cheek area, including the nasolabial folds and in many cases, helps lift drooping jowls. Ideal candidates are those with visible nasolabial folds and thicker skin. Other advantages are patients with relatively long faces since the technique will lift the cheek fat pad and plump it as well. Thin-skinned patients and patients with wide faces may not be good candidates.
The Silhouette Lift is performed inside our Dallas, TX office. The procedure begins with a detailed marking of the cheek areas so that we can precisely map out the suture placement. Most patients require local anesthesia, which is one of the benefits of this procedure as it helps aid in a quicker recovery. The local anesthesia is applied where the small incisions will be placed, most often outside of the cheeks near the hairline. A needle with a depth of 5mm will be inserted, and it will be guided through the subcutaneous tissue to the nasolabial fold, and a second needle is used to pass the suture segment up to the temple. This delicate process lifts the cheek and assists in flattening the nasolabial fold. This process also helps smooth and elevate the cheek fat pad up onto the cheekbone. The sutures are then closed.
Our patients see immediate results with the Silhouette InstaLift procedure. You can expect to have some discomfort associated with having a needle poke holes into the facial skin, swelling, and slight bruising. Post-procedure instructions include sleeping face-up on extra pillows for 3 - 5 days, not rubbing your face aggressively, avoiding excess neck and facial movements for a week, avoiding high-impact sports for a week, refraining from saunas or dental work for three weeks, and avoiding face-down massages for two weeks.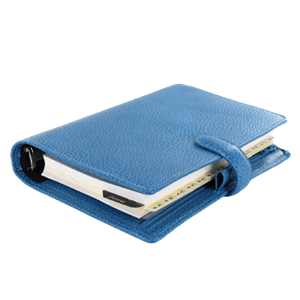 Plan Your Procedure
Average Procedure Time

45 min – 1 hour

Procedure Recovery Location

Out-Patient
Contact Us
Silhouette InstaLift FAQs
One of the great things about the Silhouette Lift is that the results look very natural. During your consultation, we will discuss your ultimate cosmetic goals, and a thorough examination of your skin and facial structure will be performed so that we can make sure this treatment will benefit you. The goal during this treatment is soft, natural-looking results, thus, great measures are taken to conceal your incisions and to make your changes as subtle and authentic as possible.
Do I have to take time off?
When talking about your aftercare instructions, the amount of time you will need to take off will be determined based on what you have performed (it is very common to combine this treatment with other procedures for maximized results). The Silhouette Lift offers less downtime than a full facelift. Your downtime and recovery will be relatively short, and you will see results immediately.
CAN I COMBINE PROCEDURES?
Yes. Many men and women who have the Silhouette Lift combine their skin rejuvenation treatments for truly amazing results. Some of the treatments we commonly perform on Dallas men and women include injectable fillers, BOTOX, laser treatments, or microneedling. Elevate Medical Spa offers a number of other options to consider as well. All of this can be discussed during your consultation to ensure you get the optimal results you are after.
The Silhouette Lift is a popular treatment for men and women seeking a less invasive lifting option for the face. It offers natural results, including a softer, younger appearance. If you are interested in learning more about this innovative procedure, we invite you to call Elevate Medical Spa and Cosmetic Surgery in Dallas, TX and schedule your private, personal consultation.