What is a "Direct Necklift"*
Procedure Details
Most traditional necklifts are rather involved and entail placing incisions around the ears, where the skin is lifted and removed. This traditional technique is a rather indirect way to remove excess skin and fat that is located inches away on the front of the neck. The anterior direct necklift is a simpler but very effective procedure where the skin is directly excised from the front of the neck, often easily performed under local anesthesia. In addition to removing skin, we also remove fat and tighten the muscular sling of the neck (the platysma muscle). As with every procedure, there are advantages and disadvantages to each approach. The traditional indirect technique is nice because it hides the incisions around the ears. Additionally, many patients undergoing a necklift also benefit from a facelift at the same time, and a facelift also utilizes incisions around the ears...so you can fix two problems with the same incision. The direct necklift is simple and very powerful, requires less anesthesia and has a much quicker recovery. BUT...the incision is located on the front of the neck. The length of the incision is dependent on how much extra skin the patient has. Most incisions heal very well, but longer incisions are in a more visible location. This 50 year old was a perfect candidate because most of the excess skin was up under her chin. Therefore, her incisions are not only healing beautifully, but in a location that most people will never see.
More
Silhouette and Mini Neck Lift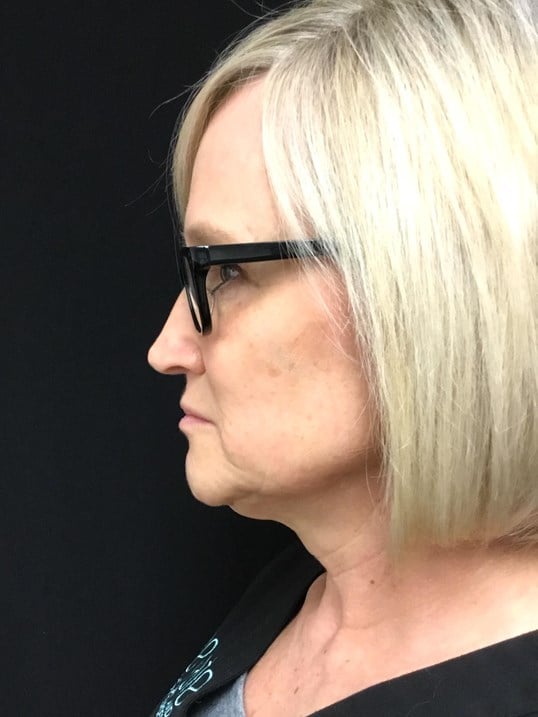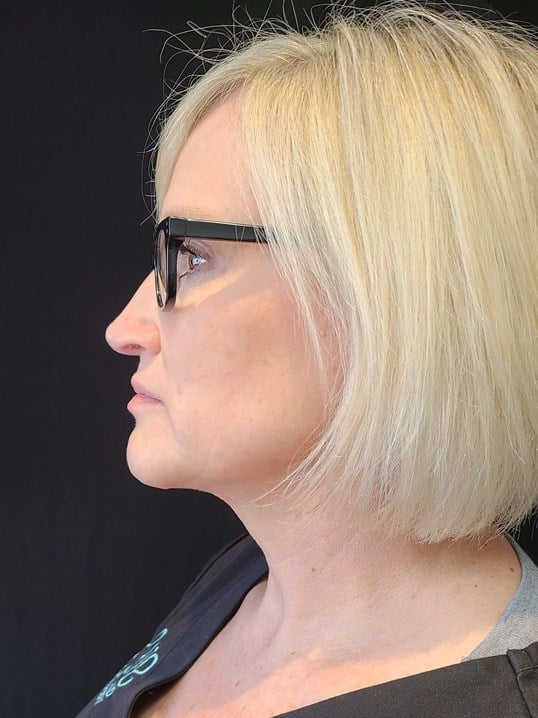 50 years old, says who! This Dallas woman drastically took years off her face and neck with a combination of the Silhouette Lift and a Mini Direct Neck Lift. She chose to have both done simply under local anesthesia, although other anesthesia options are available. The two treatments worked together to relieve the sagging of the jowls and tighten up the excess skin which in turn reverses the signs of aging! Both treatments have minimal down time with major results. More
I am a huge fan of Dr. Parker- both as a surgeon and as an employer. I have been forunate to work at Elevate Medical Spa as the Front Desk for the last 2 years. As an aging woman with access to a renowned surgeon, I elected to have both a Direct Neck Lift and Sihlouette Lift. Dr. Parker's gentle bedside manner, coupled with his expertise, made this procedure flawless with very little pain or downtime. I am amazed by my results.
Location