Say Goodbye to Cellulite!*
Procedure Details
Daily cellulite treatments such as lotions, creams, and cupping are now a thing of the past. Cellfina is the FIRST FDA approved cellulite treatment with long lasting results. With one easy treatment, our team can treat the embarrassing cellulite that has been bothering you for years. This Dallas Woman came to see Dr. Parker's team at Elevate Medical Spa to complete this in office procedure and months later still has significant results. Make an appointment today and say goodbye to cellulite for good!
More
Cellfina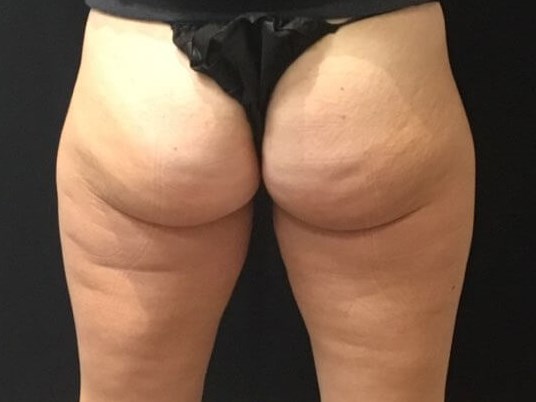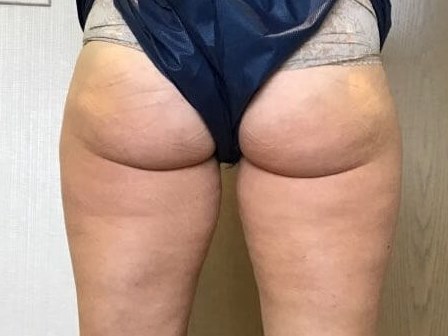 Say goodbye to cellulite! More
Technical details of Cellfina
Sadly we all have multiple layers of fat under our skin! These layers are separated, organized, and tethered to the skin surface by collagen fibers called "fasia" and "septa". Over the course of life, some of these "septal" fibers may become too short compared to the surrounds fat and fibers, creating the dimpling known as cellulite. Logic would tell you that the most obvious solution is to release the tethering septa...and that's exactly what Cellfina does, giving IMMEDIATE resolution of cellulite.
The procedure can be done under whatever level of anesthesia the patiet prefers...for example, sedation by an anesthesiologist OR simply oral sedation OR even just local anesthesia. Regardless, each dimple of cellulite is circled while the patient is awake to ensure that all areas of concern are addressed. Unfortunately dimples on thighs cannot be treated as effectively. Also area of skin laxity cannot be treated with Cellfina becuase the underlying problem is not the same.
After the patient is confortable, each spot is injected with anesthesia. Then, the Cellfina machine uses a very small blade to cut and release the tight septa under the skin. The release is an immediate and obvious correction of the deformity. Brusing is not uncommon and can cause a little soreness.
Location