Reverse Years of Fun in the Sun!*
Procedure Details
Being outdoors is one of life's most enjoyable locations, although it may take a toll the youthfulness of our skin. Sun spots and pigmentation issues can cause someone to drastically look older than they may be. Reverse years worth of sun damage and pigmentations issues with as little as 1 treatment with the Sciton BBL Machine. Although the face in the most common area we treat, amazing results are achievable on the chest and hands. A photo facial can pull all the damaged skin to the surface, then partner that with a chemical peels and the years will fall off! Skin can go back to the youthful appearance it once had with minimal downtime and discomfort. Enjoy a refreshed look after a BBL Photofacial.
More
Sciton BBL Photofacial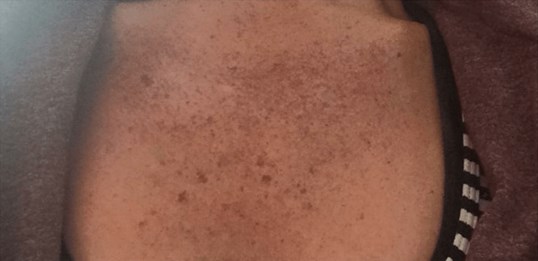 The Sciton BBL Photofacial is highly effective in treating uneven pigmentation and redness with little to no downtime. Although additional treatments are often recommended, the BBL Photofacial can give amazing results after just 1 treatment. More
How does BBL or IPL work?
BBL (broad band light) and IPL (intense pulsed light) are essentially the same technology, also nicknamed the "photofacial." These treatments use different wavelengths of light energy to target and reduce browns and reds in the skin, reducing uneven pigmentation and redness from sun exposure or rosacea. Unfortunately, uneven pigmentation and redness (not wrinkles) are the first things that make most faces look old.
This treatment is one of the most popular treatments in the country because: #1 it's effective! #2 minimal downtime! #3 less expensive than most people expect. For these reasons, many people make a photofacial a part of their yearly routine to keep their skin looking even and youthful.
Location