Turn Back the Clock with a Neck Lift!*
Procedure Details
The neck is one of the parts of the body that visibly shows the signs of aging and can cause a patient to look older than they actually are. This Dallas woman reversed the aging clock with a Direct Neck Lift from Dr. Thornwell Parker. By removing the excess skin and fat, this procedure can greatly improve the signs of aging. A neck lift often corrects the contour of the jawline and neck, removes skin laxity in the lower face leading to the jowls, and corrects any muscle bands in the neck that create abnormal contours to keep you looking as young as you feel!
More
Subtle but Simple Neck Lift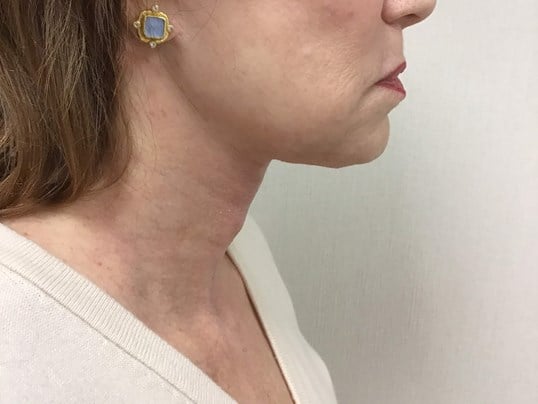 Rather that undergoing a major procedure under anesthesia, this patient chose a much simpler procedure under local anesthesia to reduce the signs of neck aging. A "direct necklift" was performed simply under local anesthesia, directly excising excess skin and fat under the chin and jawline. More
Extremely Gifted Physician!
"I could not be more pleased with my results. I feel Dr. Parker is a very gifted and talented physician!"
Location