Getting Rid of 11 Wrinkle Lines using Botox in Dallas**
Procedure Details
Botox is a great solution for individuals who are struggling with the dreaded "11" glabella lines between their eyebrows. The patient pictured above desired a 'softer' look and did not want to appear 'overdone'. A conservative amount of Botox was used (18 units) to achieve these results.
More
62yo female First Botox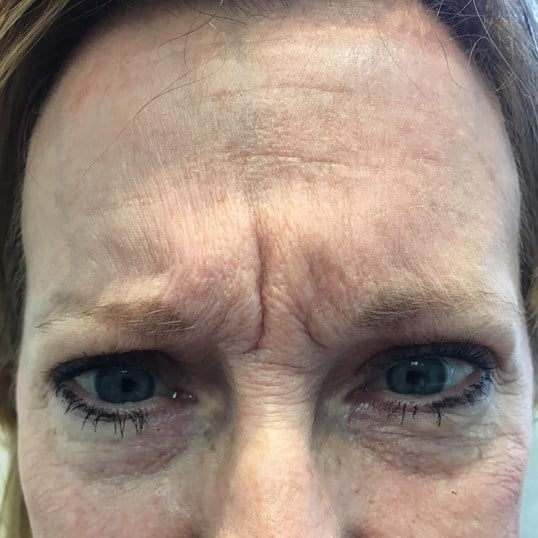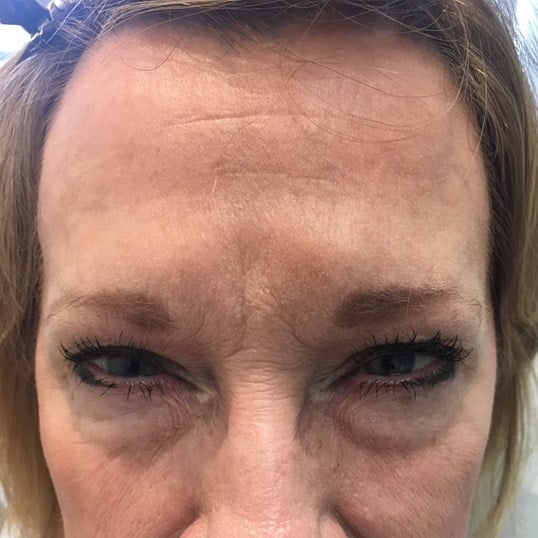 Botox is a perfect solution for those deep "11' lines! This 62yo proves that it's never too late for Botox. 18 units of Botox were injected to help improve her deep glabellar lines and reduce the appearance of wrinkles. More
I am very happy with my results! Within 10 days, I noticed a visible difference! My frown lines were much softer and my eyes felt 'more open'. Tori was very professional and listened to my concerns and understood the 'look' that I was going for. She did a great job.
Location